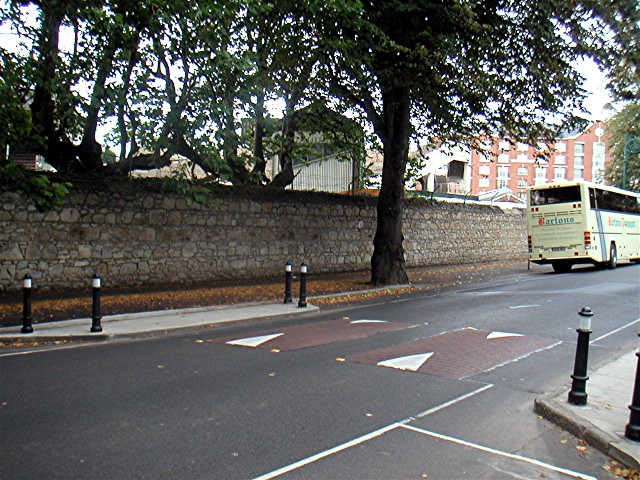 This week, the local council decided to stick a load of speed bumps on the roads in my area. What an absolute pain. The first I realised of these bumps was when some muppet in a BMW X5 came racing around the corner over a bump scaring the life out of me.
Hang on, are they not supposed to slow people down rather than turn it into a race with
Colin McRae
What is even more annoying is that its not even the type of seed bump in this picture which you can just drive straight over (with wheels each side of the bump - unless you are Johnny Scroate with his lowered Saxo), they are the ones which go right across the road. Each time I go over these bumps (bless the lowness of my
standard
car) it rubs the bottom of the car occasionally!
Looks like Scroatsville Borough Council will be getting a nice bill!
It will make life more interesting for pursuits though - all these bumps that Johnny Scroate in his nicked car can go bombing over (as he obviously doesnt care what damage he causes) whereas I dont think the force garage will be too happy having to replace shocks etc on cars so frequently!